Asos sales rise 34% as it gains customers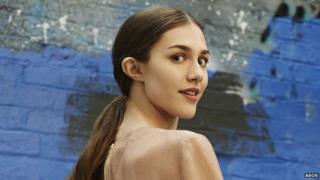 Online fashion retailer Asos has said sales for the first half of the year rose 34% to £482m as the firm attracted 2.2 million new customers.
But profit before tax fell 22% to £20.1m after the firm spent money on its website, warehouses and its China business, which it set up in October.
The company is planning to spend £68m on investment this year.
"These investments will accommodate future annual sales of at least £2.5bn," the company said.
Asos warned last month that the extra investment would hit profits, and its shares fell 8% on the news.
"Asos is not and has never been about the short-term; the scale of the global opportunity remains as exciting as ever and we are investing for the many opportunities ahead," said the company.
Criminal damage
The retailer now has 8.2 million customers, it said, five million of whom live outside the UK.
Asos rose 2.3% in early trading in London.
It now stocks more than 75,000 lines, up 25% compared with last year. It added clothes from Pull & Bear, Jack Wills, Reiss, BCBG, Majestic and Criminal Damage, said the company.