Bank of England appoints Lord Grabiner to lead forex probe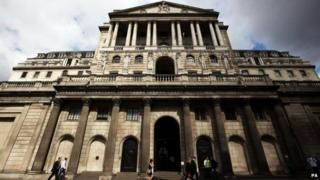 The Bank of England's oversight committee has appointed Lord Grabiner to investigate any role by bank staff in foreign exchange rate manipulation.
The QC will carry on the work started by law firm Travers Smith to decide if any Bank officials manipulated the forex market between 2005 and 2013.
He will also ask if officials were aware of manipulation, or colluded with market participants in manipulation.
He will get access to Bank employees and materials, and forex experts.
Depending on the results of the investigation, the oversight committee may request recommendations to improve processes and procedures within the Bank.
'Root and branch'
Sir David Lees, Chairman of Court and of the Oversight Committee said: "The oversight committee believes that it is essential that matters raised by the Bank's initial review should be thoroughly and independently examined and that the Bank's executive should act on any lessons learned."
It comes a day after Bank Governor Mark Carney told MPs on the Treasury Committee that it would create a new deputy governor position with responsibility for markets and banking.
He said the person would carry out "a root and branch review" of how the Bank conducts market intelligence.
Mr Carney told the committee that he first became aware of allegations on 16 October, and that within 48 hours the Bank had called in Travers Smith to conduct an independent investigation.
One Bank of England member of staff has been suspended over compliance concerns.
Lord Grabiner - a commercial lawyer and head of chambers at One Essex Court - will be supported in his probe by Travers Smith.