RBS directors get £18.25m share deal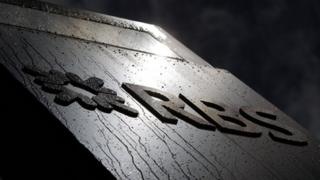 The Royal Bank of Scotland has given 11 directors a share package worth up to £18.25m.
Chief executive Ross McEwan was given shares worth up to £3m under the plan, which will vest on 7 March 2017.
RBS, which is 81% owned by the UK government, announced the share deal to investors.
The government said in January it would veto any attempt for RBS to increase its overall bonus bill, but made no mention of individual pay awards.
Under EU rules, from 2015, RBS must cap bonuses at 200% of annual salary.
The directors had two tranches of shares that paid out £5.27m before tax on Friday, taking the total amount involved to around £23.5m before tax.