Target's chief information officer resigns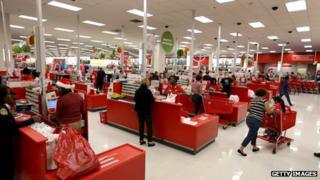 The chief information officer of US retailing giant Target, which saw a massive security breach last year, has resigned.
Beth Jacob, who oversaw Target's computer systems, is the first senior executive to quit after the breach.
Up to 70 million customers had payment card and personal data stolen from the company's databases in December.
The breach cost Target $17m (£10m) and the firm said that it was overhauling its security systems.
"While we are still in the process of an ongoing investigation, we recognise that the information security environment is evolving rapidly," said Gregg Steinhafel, chief executive of Target.
"To ensure that Target is well positioned following the data breach we suffered last year, we are undertaking an overhaul of our information security and compliance structure and practices at Target."
Last month, the firm reported a 46% plunge in profits. It earned $520m in the three month period ending 1 February.
The company has already said that it can not estimate future expenses relating to the breach, and has issued a profit warning for 2014.
It is being sued by at least 11 customers over the security breach. The lawsuits, each seeking class-action status, were filed in US courts.