Halifax relaunches stamp duty offer for first-timers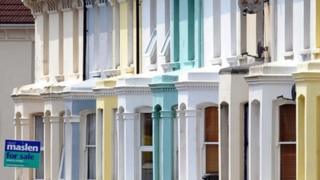 One of the UK's biggest lenders, the Halifax, is trying to lure new borrowers by offering to pay the 1% stamp duty rate for first-time buyers.
The offer repeats one that ran for part of last year and will probably last for a couple of months.
The Halifax says it will pay the stamp duty for someone who is a first-time buyer and whose property costs no more than £250,000.
As a result, the refund on such a purchase could be up to £2,500.
The Halifax said that last year, this offer helped 14,000 borrowers.
It will apply only to standard mortgages and the recently launched "mortgage guarantee" part of the government's Help to Buy scheme.
TSB runs a similar offer, which started in the middle of January.
Aaron Strutt, of mortgage brokers Trinity Financial, said the Halifax deal would probably prove popular.
"Halifax deals are always very popular, because they are such a huge presence and also do a massive amount of advertising," he said.
"But they may not necessarily be the best deals if a borrower can get a deal with a significantly lower rate of interest elsewhere."
Figures published on Monday by the Bank of England showed that in January, the average mortgage rate on offer to someone borrowing a 75% mortgage, fixed for two years, was just 2.37%. For someone fixing for three years, it was 2.93%.