Scottish Mortgage cuts investment fees to 0.3%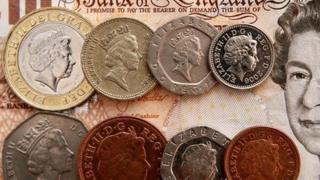 One of the UK's largest investment companies, the Scottish Mortgage investment trust, has cut its annual management fee from 0.32% to 0.3%.
The trust is the third largest in the UK with assets of £3.1bn.
The fee reduction is a challenge to other pooled investment funds, which often levy significantly higher fees, sometimes more than 1%.
Scottish Mortgage said its size meant it could take advantage of economies of scale.
"[We] are keenly aware that low charges have a major impact on long term returns especially when compounding is taken into account," said its chairman, John Scott.
"Scottish Mortgage has grown steadily over the years and it is fortunate that its scale with total assets of around £3bn allows this reduction to be made.
"Further reductions would be considered if assets continue to grow," Mr Scott added.
The annual management fee is paid each year by the company to its external investment manager, Baillie Gifford, which also manages the investments of several other investment trusts.
There are other charges associated with investing in an investment trust, so Scottish Mortgage's ongoing charge, a standard industry measure which tries to capture most of the cost of investment, will now fall to just under 0.5%.
Increasing fee pressure
Investment trusts are companies that typically invest in the shares of other companies.
Some, such as Scottish Mortgage, have been in existence since the late 1800s and early 1900s and have proved to be particularly successful long-term investment vehicles for private investors.
In the past couple of years, according to the Association of Investment Companies (AIC), 14 other trusts have reduced their costs by abolishing the performance fees that their investment managers could earn if they did particularly well.
And the stockbroking firm Numis says that since the start of 2013, more than 20 investment trust have also cut their basic management fees.
In a few cases, though, while fee structures have been simplified, abolishing the performance fee has merely been offset by an increase in the base fee.
"Scottish Mortgage already had a very low fee structure and they are concentrating on performance rather than generating fees, which is a refreshing change," said Charles Cade, head of investment company research at Numis.
"A lot of investment trusts no longer look attractive on a fees basis, and other investment trusts will face increasing fee pressure," he added.
Positive virtue
The general trend in costs paid by investment trust investors has been modestly downward, exemplified by the Edinburgh Investment Trust with £1.1bn under management.
Earlier this year, it cut its annual management charge from 0.6% to 0.55% and abolished its investment manager's performance fee as well, to make itself a cheaper investment proposition.
All this has been a reaction to a number of factors.
The past decade or so has been a relatively poor time for stock market investment, which has prompted much greater scrutiny of the very high fees charged by the investment management industry.
In addition, much research has shown that most "active" investment managers fail to beat the returns that could have been earned simply by putting money in cheap tracker funds - funds that automatically give investors the returns of a stock market index such as the FTSE-100.
Along with the greater awareness that fees can swallow a huge chunk of the potential long-term returns from investment, this has put pressure on the investment management industry to cut its charges and give investors a better deal.
Some firms, such as Scottish Mortgage, have made a positive virtue of their low charges to attract new investors.
Jackie Beard, head of investment trust research at the investment information service Morningstar, said: "A lot of really low-charging trusts are the really old ones, with diligent boards and shareholder-friendly investment agreements."
"Based on the conversations we have had with some trust boards, I am sure others will follow suit," she said.