Japan Display files for $4bn share sale on Nikkei index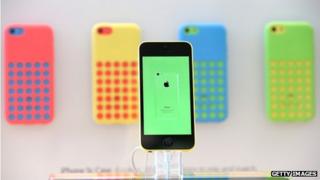 Japan Display, the world's largest maker of screens for smartphones, has said it plans to raise $4bn (£2.4bn) in a public share float on the Nikkei exchange in Tokyo on 19 March.
The company said it was seeking a price of between ¥900 and ¥1,100 ($8.88 to $10.85; £5.30 to £6.48)) per share.
That is below earlier guidance, perhaps signalling investor caution.
Japan Display was formed in 2012 by combining the liquid crystal display units of Hitachi, Toshiba, and Sony.
Known primarily for manufacturing the screens used in Apple's iPhone 5s and 5C models, the firm faces competition from the likes of LG, Samsung, and others in a market that many worry has matured.
A Japanese government-backed fund, the Innovation Network Corporation of Japan (INCJ), contributed $2bn to help the firm get started in 2012.
Launched in 2009, the fund aims to help Japan's firms become more globally competitive. It's estimated to own around 70% of Japan Display.
The final offer price is expected to be released on 10 March.