Actavis to buy Forest Labs for $25bn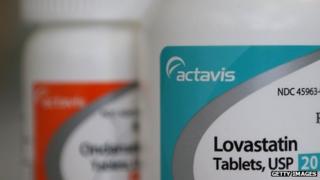 The world's second-largest generic drugmaker Actavis is buying Forest Laboratories for about $25bn (£15bn) in its biggest-ever acquisition.
Shares of Forest surged by nearly 30%, while Actavis stock rose by 5% after the equity and cash deal was revealed.
Dublin-based Actavis has spent billions of dollars buying up rival drug companies over the past three years in order to expand its products.
Its latest deal is expected to bring more than $1bn in cost savings.
The new combined company is forecast to have annual revenues of more than $15bn in 2015.
Actavis chief executive officer Paul Bisaro will lead the combined firm, which he called a "financially and commercially compelling" transaction.
"With this strategic combination, we create an innovative new model in specialty pharmaceuticals leadership, with size and scale, a balanced offering of strong brands and generics, a focus on strategic, lower-risk drug development, and - most important - the ability to drive sustainable organic growth," he said in a statement.
Forest makes branded drugs such as Alzheimer's drug Namenda and blood-pressure pill Bystolic.
Billionaire activist investor Carl Icahn is the company's second-largest shareholder.