Britons spending PPI cash on holidays and cars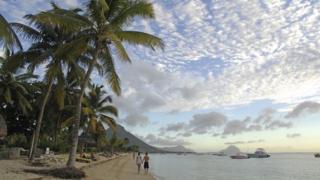 Thousands of Britons receiving compensation for Payment Protection Insurance (PPI) mis-selling have spent the cash on holidays and cars, according to a survey.
The research, conducted by the website VoucherCodesPro.co.uk, suggests that only 12% of those receiving the cash have saved any of it.
It appears that most people have spent it - on consumer goods or travel.
The total paid out so far, £13.3bn, has therefore been a huge economic boost.
Experts have said that is the equivalent of a 1% fillip to UK GDP, making it a more effective "spend" signal than any other government incentive.
Booming car sales in the UK have also been put down to PPI payments.
Banks were forced to compensate customers who bought the insurance policies, but often did not need them.
New Shoes
The survey suggests that the average payout was about £2,810 and that people spent the money quickly.
On average, they took less than three weeks to buy something.
The most popular purchase was a holiday, with 24% of respondents saying they had spent some or all of the cash on travel.
Buying a car was also a popular choice, with 22% saying their windfall was spent on a new or second-hand vehicle.
Others spent the money on household goods and furnishings.
A significant minority - 10% - reported that they spent the money on clothes, with 5% buying new shoes.