Co-op boss says 2013 worst in mutual's history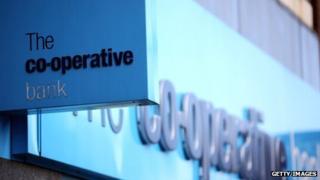 The boss of the troubled Co-operative Group has said the last year was perhaps the worst in its history.
Euan Sutherland said the mutual had "lost its way" and "lost touch" with customers and communities.
His admission follows a year of financial woes at the Co-op's banking arm and the scandal involving its former chairman, Paul Flowers.
The Co-op has now launched a nationwide poll to ask people for their views on its future.
Mr Sutherland, the group's chief executive, said it was a chance to move on from a dismal 2013.
Speaking to the BBC, he added: "It was perhaps the worst year in our 150-year overall history."
Last April, the mutual pulled out of a deal to buy 632 Lloyds Banking Group branches. A few months later, a £1.5bn black hole was uncovered in the Co-op's banking division.
The rescue deal that was then required to save the bank led to 70% of the business being sold to private investors, calling into question its mutual and ethical status.
In addition to the Co-op Bank's financial problems, it was hit by scandal when its former chairman, Paul Flowers, was arrested for alleged drugs offences.
The online survey will be open until 24 March and the results will be published at the group's annual meeting in May.
The group is preparing to reveal results for 2013 at the end of March, which are expected to reveal a heavy impact from the rescue of the bank.