Weight Watchers shares plunge 25% on "resizing" plans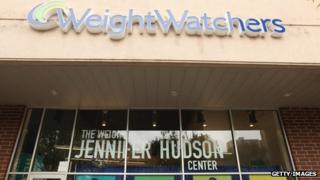 Shares in weight-loss firm Weight Watchers plunged 25% after the company announced plans to "resize" in the wake of disappointing earnings.
It reported a 47% plunge in profit to $30.8m (£18.4m) in 2013.
"While we are confident that we are on the right track to execute a successful transformation, 2014 will be a very challenging year," said chief executive Jim Chambers in a statement.
The firm has been hit hard by competition from diet apps.
Total paid weeks in its dieting programmes dipped 8.5%, and the company issued a lower than expected profits target for 2014.
"During the first quarter of fiscal 2014, the company intends to finalize plans to resize its organization," it said as part of its earnings release.