Homeserve is fined £30.6m by FCA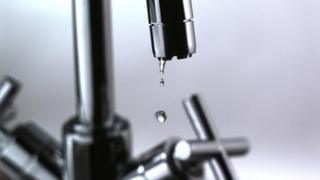 Maintenance company Homeserve has been fined £30.6m by the City regulator, the Financial Conduct Authority, owing to historical sales problems.
This is the largest retail fine handed down to date by City regulators.
The Financial Conduct Authority had proposed the fine following an 18-month investigation.
Questionable sales techniques to elderly customers and poor complaints handling procedures emerged following an internal company review in 2011.
The FCA said it had found that Homeserve had "serious, systemic and long-running failings, extending across many key aspects of its business".
It said that between January 2005 and October 2011, it had mis-sold insurance policies and failed to investigate complaints adequately, while its board was "insufficiently engaged with compliance matters".
Business 'transformed'
Homeserve chief executive Richard Harpin said the firm sincerely regretted that some customers had been affected by those issues.
He added: "We have transformed the business, rebuilding and strengthening the management team, retraining staff and restructuring systems and controls.
"We have worked very hard over the last two years to put customers back at the heart of our business and we are committed to offering valuable products with a high quality of service."
Homeserve was founded in 1993 by Mr Harpin as a joint venture with South Staffordshire Water and grew rapidly. It demerged from the water company in 2004.
Homeserve sells homeowners insurance to provide them with cover against drain blockages, burst pipes, faulty boilers and electrical problems. It describes itself in adverts as "Britain's fifth emergency service".
But there were questions over whether the cost of its packages of cover was clear to customers.
The FCA investigation found:
A pay structure that rewarded staff for the number of products sold, irrespective of whether the customer needed it
Incentives for staff to close complaints, leaving a risk that these issues were not handled fairly
Computer problems that resulted in some customers being overcharged and being charged for duplicate cover that they did not need
The mis-selling of two of Homeserve's insurance policies to 69,000 customers by failing to explain the comparative price and coverage
Failure to resolve complaints, such as not paying the full cost of having to call out an independent engineer to deal with a plumbing emergency which HomeServe should have resolved
Customers who were affected have been, or will be, contacted directly by the company with regards to compensation.