Q&A: Health and Work Service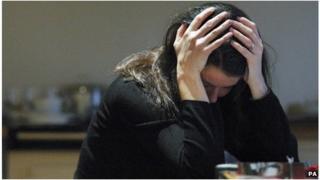 The government plans to allow companies to refer staff off work for more than four weeks for health assessments to help them back to work. What are the key points of the scheme?
What will happen?
The government plans to allow companies in England, Scotland and Wales with workers who have been off for more than four weeks to refer them for a work assessment by an occupational health specialist. Internet and phone advice services will also be available.
What's wrong with going to the doctor?
The Department for Work and Pensions (DWP) says this assessment will be more closely tailored to getting a worker fit for work, as occupational health specialists have a closer understanding of the workplace.
Don't employers already provide this?
Not all. Less than half of the UK's workforce has access to such services, says the government. Small and medium sized businesses often cannot afford to bear the costs of providing these services and the DWP says these businesses in particular welcome the scheme's introduction.
Who's paying for it?
Essentially the government is paying for it, by diverting the way it funds sickness. It currently supports the cost of each absent worker to the tune of £10 a week - which adds up to £25-50m a year. It says it will use this money to pay for the new scheme.
What are its estimated benefits?
The DWP thinks it will save employers £70m a year and cut the time people spend off work by 20-40%.
Who will be affected?
The scheme is open to all employers, and employees will be referred by a GP or their employer - although none will be obliged to use it.
Will I lose money?
No. The plan is to keep the level of Statutory Sick Pay at £90 a week. In any case, in practice, many employers pay staff who are off work more than this basic amount.
Who will run it and what will they actually do?
The firm running the scheme will be decided following a tendering process. Employees' assessments will depend on what it is that is keeping them from returning to work. If appropriate, they will be given a plan including a timetable for returning to work, fitness for work advice and directed towards any other suitable sources of help.
When will it come into force?
This is not known, but ministers say they hope to have it up and running by the end of this year.