HMRC awaits 2.5m more self-assessment tax returns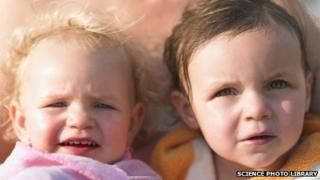 Some 2.5 million tax returns have yet to be submitted to HM Revenue and Customs (HMRC), although the final deadline is this Friday.
A total of 8.3 million self-assessment forms have been returned to the UK tax authority so far.
Those who need to fill in the forms online by the end of 31 January are primarily the self-employed and people with more than one source of income.
But higher-earning parents who claim child benefit may also need to do so.
An estimated 103,000 parents who are in this situation and are liable for a tax charge have so far failed to register for self-assessment, HMRC said.
Fines
Anyone who needs to complete a self-assessment form for the tax year ending in April 2013, and ensure that have paid the appropriate income tax due, must do so by the end of Friday.
Paper returns must have been completed and returned by 31 October, with the later deadline in force for online returns.
Anyone who misses these deadlines faces an immediate £100 fine, even if there is no tax to pay.
After three months, additional daily penalties of £10 a day apply, up to a maximum of £900 if no forms have been returned. After six months, there is a further penalty of 5% of the tax due or £300, whichever is greater. After 12 months, there is an additional 5% or £300 charge.
A year ago, around 578,000 people filed on the last day - 31 January - before fines were issued.
Child benefit
This year, thousands of parents will be completing a return for the first time because of changes to the child benefit system.
This affects families where one parent has a taxable income of more than £50,000. If they continued to receive child benefit after January 2013, then they must pay some of that back in a tax charge.
If one parent has a taxable income of more than £60,000, then they must pay it all back.
In order to pay the correct amount and avoid penalties, they make this all clear on a self-assessment tax return.