Annuity rates 'recovered in 2013'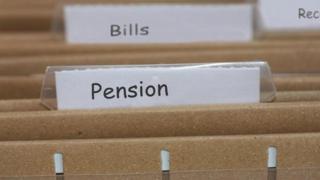 Annuity rates - which hold the key to retirement income for millions of people - rose sharply in 2013 after years of falls, figures suggest.
An annuity is a retirement income that is bought once with a pension pot and provides an income for the rest of the holder's life.
Rates fell during the fall-out from the financial crisis.
However, 2013 marked a recovery, with the average rate rising by 13%, according to provider MGM Advantage.
This followed falls of 6% in 2010, 4% in 2011, and 12% in 2012.
It meant that the average pensioner choosing to buy an annuity in December 2013 would receive an extra £7,560 over the course of retirement compared with someone in exactly the same situation 12 months earlier.
Increased competition and better returns from underlying investments were behind the recent rise which might not last, according to Aston Goodey, of MGM Advantage.
"Annuity rates have recovered strongly over the past year, bouncing back from the record lows seen at the end of 2012," he said.
"It is too early to call whether the annuity rate rally has run out of steam, but the record rate increases witnessed in the third quarter of last year tailed off significantly in the last quarter."
People who save into a defined contribution pension will buy an annuity with their pension pot. Those with final-salary pensions will be awarded a pension pot linked to their salary when they finish work, so will not need an annuity.
Steve Wilkie, of the provider Responsible Annuities, said: "Every penny counts, and even with annuity rates rebounding any gains can be wiped out by not shopping around for the best annuity deal.
"MGM's figures highlight perfectly the importance of looking at the whole of the market and not simply settling for the easy option of taking out an annuity with your current pension provider."