Hovis owner sells controlling stake to US investment firm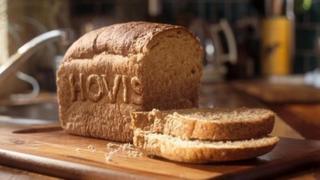 The owner of Hovis, Premier Foods, has struck a deal with US investment firm The Gores Group to try and reinvigorate its struggling bread division.
The US firm has paid £30m for a 51% stake in the unit, which will now be run as a joint venture called Hovis Limited.
The two companies will jointly invest £45m to "reinvigorate the Hovis brand, building on its strong heritage".
Premier said it will invest the sale proceeds into its grocery business.
The Gores Group managing director Fernando Goni said he was "excited" by the deal.
"We believe there is significant untapped potential in such a well-loved household name," he added.
The deal is still subject to a shareholder approval, as well as competition approval from the European Commission.
Premier Foods spent £28m last year on restructuring its bread business after closing two mills and three bakeries, and losing several contracts.
Premier Foods, which also makes Mr Kipling cakes and Bisto gravy, said it planned to focus its 2014 expenditure on its cake business.
It said this would include investing £20m in a new snack pack cake slice line at its factory in Barnsley.
Separately, Premier Foods said its trading profit for the year to the end of December was in line with expectations.