Pension fees cap delayed for 'at least' a year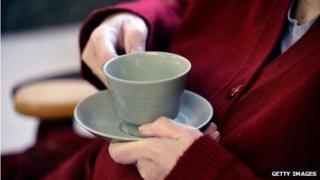 The government is delaying the introduction of a cap on pension charges for "at least" a year.
The pensions minister Steve Webb said on Thursday that it would be "only right and fair to give employers a minimum of 12 months' notice of the changes".
The cap, of as little as 0.75% a year on pension savings, was to have been applied from April this year.
Mr Webb said he remained committed to "tackling" high charges.
Previously, he had promised a "full frontal assault" on excessive charges. Charges can take tens of thousands of pounds off the value of pension savings built up over a lifetime.
The pensions minister said: "Nothing in the response to our consultation has changed our view that action is needed to ensure people are not ripped off by excessive pension charges.
'Sensible decision'
Some of the biggest names in the pensions industry welcomed the announcement.
Yvonne Braun, the Association of British Insurers' (ABI) head of savings retirement and social care, said that it represented a "sensible decision" by the government.
Automatic enrolment means that millions more people are saving into a pension. This, she said, meant that introducing the proposed changes immediately would "cause disruption at an operationally sensitive time with thousands of new employers setting up schemes and provider capacity already strained".
Around 95% of defined contribution pension providers are ABI members.
Aviva's head of policy, John Lawson, said that the government's priority should be getting the rules right. "If that means government and the industry need to take more time to consider the best solutions, then we should take it. The consequences of getting this wrong are serious," he said.
He added: "Employers are under pressure with the rollout of automatic enrolment - giving them some certainty that any charge caps will apply from 2015 gives them time to prepare."
Confirmation
The announcement confirms widespread reports at the end of last week which said that the introduction of the cap on fees was likely to be delayed.
The proposals would have seen management fees charged by pension providers capped between 0.75% and 1% for those automatically enrolled into a pension.
Some older schemes set up more than a decade ago have been found to charge up to 2.3% a year in management fees.