Guardian owner sells stake in Auto Trader' owner to Apax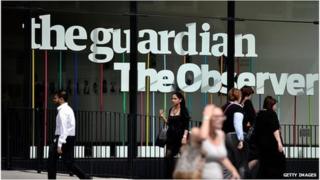 The Guardian Media Group (GMG) has sold its 50.1% stake in the owner of Auto Trader, to private equity firm Apax Partners.
Reports said the deal, which is subject to regulatory approval, was worth between £600m and £700m, but neither GMG or the Trader Media Group (TMG) has confirmed the amount.
Apax is GMG's joint venture partner.
The enterprise value of GMG, which publishes the Guardian and Observer newspapers, could reach around £1.8bn.
Print or online?
Andrew Miller, chief executive of GMG, said: "This proposed transaction makes strategic sense as we focus GMG's activities on award-winning digital and print journalism.
"On completion, the sale proceeds will strengthen our balance sheet and position us for further investment and growth in our core business."
Apax bought 49.9% of Auto Trader's owner TMG for nearly £700m in 2007.
Tom Hall, partner at Apax, said the TMG had played an "essential" role in the "extraordinary" transition of Auto Trader from print publisher to "pure online".
He added: "We are proud to have played a part in this story, as very few consumer publishing companies in the world have achieved this transition, and we look forward to continuing to support TMG, and its management team, in the years to come."
The GMG reported an overall operating loss of £47m in the year to 31 March 2013, and £63m for the same period ending in 2012.
The chairman of the GMG board, Neil Berkett, said: "This deal will make GMG a very well-capitalised media organisation with the financial flexibility to navigate the rapidly changing media environment."