Job prospects fall in four parts of the UK, finds TUC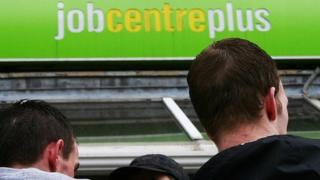 The chances of finding a job in some parts of the UK have fallen despite an overall improvement in employment prospects, according to a report.
The TUC's study found the likelihood of being in work has fallen in the north east, the north west, the south west of England and the West Midlands since mid 2010.
It said the recent recovery in jobs was skewed to London and the south-east.
The West Midlands had the poorest long-term jobs record, according to the TUC.
It said employment rates there were "barely any better" than they were twenty years ago.
Jobless
The union organisation said the government should do more to ensure that job chances increase equally throughout the country.
"We need more well-paid jobs, as well as better wage rises for those already in work, if the UK's 30 million strong workforce is to get a fair share of the benefits of recovery," said TUC general secretary Frances O'Grady.
The report comes ahead of new unemployment figures due on Wednesday.
December's figures showed there were 2.39 million unemployed people in the UK in the three months to October, down by 99,000 on the previous quarter.