Anheuser-Busch Inbev buys back Oriental Brewery for $5.8bn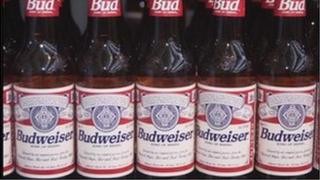 Anheuser-Busch InBev is paying $5.8bn (£3.5bn) to buy back South Korea's Oriental Brewery from private equity owners KKR and Affinity Equity.
Belgium-based AB Inbev, the world's largest brewer, originally sold Oriental Brewery in 2009 for $1.8bn to try to ease a debt burden.
The firm's chief executive, Carlos Brito, said the repurchase would strengthen its position in Asia.
The deal marks Asia's largest private equity sale to date.
Mr Brito added that Oriental Brewery would become "a significant contributor to our Asia Pacific zone".
The sale comes amid upbeat prospects for beer consumption in Asia, with premium beer volumes in South Korea growing 10% a year on average between 2009 and 2012.
AB Inbev, which sells brands including Stella Artois and Bud Light, sold Oriental Brewery almost five years ago to try to reduce the debts it had incurred after Inbev bought US beer maker Anheuser-Busch in 2008.
As part of the sale terms, the firm retained the right to buy back the brewery after five years.
The deal comes just a week after Japan's Suntory Holdings agreed to buy US beverage group Beam, the firm behind the Jim Beam bourbon brand, for $16bn (£9.7bn).