Brokers posing as payday lenders, Citizens Advice warns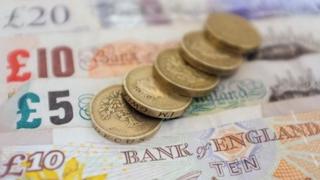 Citizens Advice is warning that some credit brokers are posing as payday lenders before charging consumers unexpected fees.
Brokers do not supply loans directly but can work on the customer's behalf to find the cheapest or most appropriate loan.
Citizens Advice says that some rogue brokers do not make their role clear.
Borrowers are then hit with a fee, even if their request for a loan is later rejected by the actual lender.
These up-front fees can total £70, the charity said.
"Credit brokers should not be making people's money problems worse by charging unexpected fees. In some cases, brokers are preying on people's need for short-term credit and adding to the pain of poor payday lending by posing as a direct lender," said Gillian Guy, chief executive at Citizens Advice.
"They must be transparent about the service they offer and any fees they charge."
This was particularly important on brokers' websites or marketing text messages, Citizens Advice said.
The advice service's conclusions came from analysis of 490 calls to its helpline about credit brokers last June and July.