Pension fees cap 'is delayed'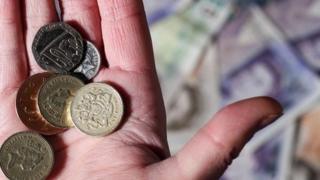 A government plan to cap the management fees charged by pension providers has been delayed, according to reports.
Pensions Minister Steve Webb vowed that the government would launch a "full frontal assault" on pension fees.
A consultation into the charges, levied on those automatically enrolled into a pension, said the system would have a start date "from April".
But the Department for Work and Pensions has now said the responses require "proper consideration".
A spokeswoman said that this was "a complex issue" and it would take time to go through the 166 responses to the consultation.
A report in the Financial Times suggested that that the cap would not be introduced this year.
'Botched'
The proposals would have seen management fees charged by pension providers capped between 0.75% and 1%, for those automatically enrolled into a pension.
Some older schemes set up more than a decade ago have been found to charge up to 2.3% a year in management fees.
The Treasury said the move could save people tens of thousands of pounds.
But the proposals angered many in the industry. Pension provider Hargreaves Lansdown said on Friday that it would welcome a delay.
"The argument in favour of introducing a charge cap now was poorly made," it said, adding that the assessment of the impact of the plan was "botched".
However, Morten Nilsson, chief executive of provider Now Pensions, said: "Delaying this decision creates uncertainty for the industry and for the tens of thousands of employers who are selecting a workplace pension for auto-enrolment this year."
Any delay would be considered a blow by consumer groups, who argue that small changes to charges could have a big effect on people's pensions over a long period of time.
The consultation considered three possible options: a 1% cap, a 0.75% cap, or a two-tier "comply or explain" cap, where pension providers will be capped at 0.75%, rising to 1% if they can explain to regulators why their scheme must charge more.
Since October 2012, workers have been gradually signed up to workplace pensions, such as the government funded National Employment Savings Trust (Nest) scheme, unless they deliberately opt out.
Over the next five years, nine million extra people are expected to join so-called "defined contribution" schemes.
The average charge on a pension set up in 2012 was 0.51%, but the Office of Fair Trading (OFT) estimated that there were more than 186,000 pension pots with £2.65bn worth of assets subject to annual charges of more than 1%.
In September, the OFT published a report criticising pension schemes containing £40bn worth of savings that were delivering "poor value for money", but it stopped short of recommending a cap on fees.
It advised the government to make pensions more transparent and easier to compare, and to give greater powers to regulators.