Minimum wage underpayers face bigger penalty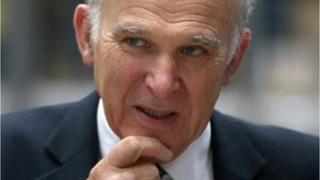 Employers who fail to pay workers the national minimum wage face stiffer penalties under new rules coming into force next month.
The maximum fine for anyone failing to pay the statutory level will increase from £5,000 to £20,000.
Employers who flout the rules already face being named and shamed by the UK tax authority.
The national minimum wage for adults is currently set at £6.31 an hour, having risen by 12p an hour in October.
The rate for 18-to-20-year-olds is £5.03 an hour, while it is £3.72 an hour for the 16-to-17-year-old age group.
Business Secretary Vince Cable said: "Paying anything less than this is unacceptable, illegal and will be punished by law.
"So we are bringing in tougher financial penalties to crack down on those who do not play by the rules. The message is clear - if you break the law, you will face action."
TUC general secretary Frances O'Grady said: "The plans announced today to quadruple penalties for rogue bosses who cheat staff out of the minimum wage should make employers think twice before illegally underpaying their staff."
Labour is calling for better enforcement of the minimum wage.
It wants the government to strengthen the statutory rate, and encourage more employers to pay a living wage, as well as introducing higher fines for firms found not paying it and for local authorities to be given enforcement powers.