Should the Treasury approve big banker bonuses?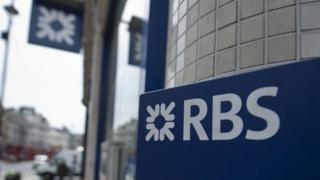 If it's January, it's time for the traditional disclosure that hundreds of bankers in London are earning considerably more than £1m each, prompting outrage from Labour and embarrassment on the part of the government.
The dance has been more-or-less the same every year since the Crash of 2008.
And although pay levels for bankers have fallen a bit since then, and more remuneration is deferred and capable of being cancelled if deals go bad, the sums shelled out still look enormous at a time when earnings for the vast majority of households continue to be squeezed.
There is however an awkward twist for the government this year. Which is that new European Union rules mean that if banks want to pay bonuses greater than 100% of salary, they have to get the approval of shareholders - and in the case of semi-nationalised Lloyds and RBS (in particular) that would require a "yes" from the Treasury.
To labour the point, the government, as 80% shareholder in RBS, would have to formally approve any desire by RBS to pay 200% bonuses to its top people.
'Consulting'
So, does RBS want to do this?
Well, the huge bank is "consulting its shareholders about this" but insists that it has made no formal request.
As for the Treasury, it too says that RBS "has not made a request".
And the Treasury also points out that it is challenging the EU cap on bonuses in court, because it agrees with the head of the Prudential Regulation Authority, Andrew Bailey, that any limit on bonuses will "just increase base pay, reduce claw back [the ability to get money back for poor performance] and undermine financial stability".
Or to remind you what you already know, for bankers big pay is as natural as cold weather in January. And if they don't get it in the form of enormous bonuses, they'll take it in higher salaries - or move to Switzerland, New York or Singapore.
Exodus
Some might say good riddance. But owners of banks that cannot move their branches to Switzerland, New York or Singapore might fear that the value of what's left would be depleted.
Labour, of course, sees what looks like a wide open, undefended goal, and is calling on the government not to sanction big bonuses at RBS.
Whether Labour would take precisely the same view if it were in government and was the RBS shareholder, and if it was advised that not to pay the market rate would lead to the exodus of whatever talent is still at this political football of a bank, well that is the kind of hypothetical question that could make us all go blind, if we thought about it too much.