FCA's Adamson under fire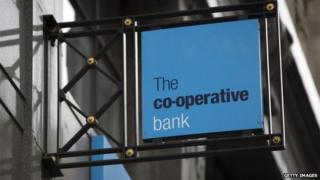 Clive Adamson, the financial regulator who last week told MPs that the widely criticised appointment of Paul Flowers as chairman of Co-op Bank was the "right decision at the time", is today under fire for alleged "disturbing inaccuracies" in his evidence to the Treasury Select Committee.
Mark Taber, the financial specialist who corralled retail holders of Co-op Bank's bonds to accept the failing bank's rescue plan, accuses Mr Adamson of misrepresenting "the FCA's involvement in the restructuring" and "are even incorrect as to the deal we ultimately negotiated for retail investors".
Mr Adamson, the director of supervision at the Financial Conduct Authority, told MPs on the Treasury Select Committee: "The retail bondholders, in my view, received as best a deal as we could get for them" and that he accepts "responsibility for doing the best for bondholders that we could do given the events that have occurred".
Claims
But Mr Taber, in a letter to members of the Treasury Select Committee, makes a couple of claims:
1) That the FCA never responded to a request from the retail bondholders' legal advisers for the FCA to force the Co-op to engage formally with the retail investors.
2) That in reply to a letter from Mr Taber and Niall Booker (Co-op Bank's chief executive) to Mr Adamson and Martin Wheatley (chief executive of the FCA), requesting help in the communication of the rescue offer to bondholders - because Co-op Bank would have gone bust if the offer had not been accepted - the FCA said that it was "not responsible for proactively driving communication of the offer".
Haircut?
Mr Taber cites emails from the Co-op Bank and two leading investment banks, Greenhill and Moelis, corroborating his claims.
Mr Adamson also told MPs that most retail bondholders "retained their income for 10 years and then suffer a haircut thereafter".
In fact, retail bondholders had a choice of maintaining their income for 12 years, at which point the value of their entire investment would be wiped out (which is not the same as a haircut), or took reduced income for 10 or 12 years and then would incur a haircut (loss of capital value) of between 15% and 50%.
The FCA said: "We strongly refute any suggestion that Clive Adamson misrepresented the FCA's role in the Co-op Bank's Liability Management Exercise (LME). The FCA's role in the LME has always been to ensure bondholders are treated fairly.
"Because of the recently announced enforcement investigations by the FCA and PRA, we cannot provide further comment. The Chancellor has also announced an independent review into the events that led to the LME and this will include the role of the FSA and its successors, the PRA and FCA."