Amec offers £1.9bn to buy Swiss rival Foster Wheeler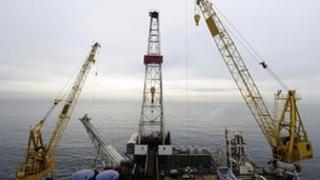 UK engineer Amec has provisionally agreed a £1.9bn takeover of Swiss rival Foster Wheeler in a deal which it says offers "a compelling proposition".
Amec said the tie-up, which is still subject to shareholder approval, would create "double-digit" earnings growth within the first twelve months.
Its chief executive Samir Brikho said: "The combination...would be financially and strategically attractive."
The value of the two firms combined will be £5bn.
Under the deal, Foster Wheeler shareholders will receive 0.9 new Amec shares and $16 in cash, valuing the Swiss group at $32 a share.
Amec said it would fund the cash component of the offer through existing cash resources as well as new debt financing.
"I believe it would be a compelling proposition for our shareholders, customers and employees," added Mr Brikho.
Double revenues
Amec said the tie-up would more than double its revenues from growth regions, partly thanks to increased exposure to Latin America.
The firm also expects the deal to extend its capabilities in oil and gas from exploration and production, and bring in new customer relationships.
Foster Wheeler is listed on the Nasdaq, and London-listed Amec said it would seek a US listing after the deal goes through.
The two firms already work together after recently securing consultancy contracts in Kuwait for the building of a new refinery.
Amec's move comes after the recent failure of its £700m takeover offer for Kentz, which works on oil and gas services projects across the globe.