Homeserve facing £34m FCA penalty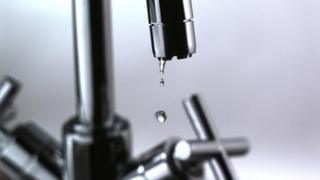 Maintenance company Homeserve is being warned it faces a fine of £34.5m from the City regulator owing to historical sales problems.
This would be the largest retail fine ever handed down by the City regulator.
The company said the Financial Services Authority had proposed the fine, having been investigating Homeserve for 18 months.
Questionable sales techniques and complaints handling emerged following an internal review in 2011.
The company has since been conducting a marketing overhaul.
Investigation
Homeserve was founded in 1993 by chief executive Richard Harpin as a joint venture with South Staffordshire Water and grew rapidly. It demerged from the water company in 2004.
Homeserve sells homeowners insurance to provide them with cover against drain blockages, burst pipes, faulty boilers and electrical problems. It describes itself in adverts as "Britain's fifth emergency service".
But there were questions over whether the cost of its packages of cover was clear to customers.
The FCA subsequently started an investigation which, the company, said has led to the penalty proposal which assumes a 30% discount for early settlement. The proposed penalty was higher than the company expected.
"Homeserve will now engage in discussions with the FCA to finalise the notice," the company said in a statement.
Customers who were affected have been, or will be, contacted directly by the company with regards to compensation.