Danone to sue New Zealand's Fonterra over recalls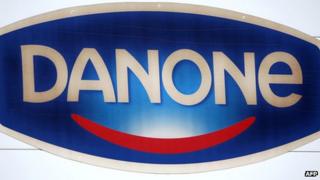 French food group Danone has said it will sue New Zealand's Fonterra over last year's baby milk formula recalls.
Fonterra had issued a warning in August that some of its products were infected by a botulism-causing bacteria.
It prompted Danone, which uses Fonterra ingredients in its infant milk formula, to issue recalls in various countries. But investigations revealed Fonterra's warning to be a false alarm.
Fonterra said in a statement it "will vigorously defend any proceedings".
Danone said it had decided to terminate its contract with Fonterra and was seeking compensation for lost sales.
'Serious failing'
The incident, which affected several other companies, forced Paris-based Danone to lower full-year targets in October.
"This affair illustrates serious failings on Fonterra's part in applying the quality standards required in the food industry," Danone said in a statement.
It said it was initiating legal action in the New Zealand High Court as well as arbitration proceedings in Singapore to seek compensation.
Danone did not say how much money it was seeking, but it has previously estimated the recalls to have resulted in lost sales of 350m euros ($476m; £289m).
Fonterra said it has been in "ongoing commercial discussions with Danone and is disappointed that they have resulted in legal action".