Facebook buys Indian tech start-up Little Eye Labs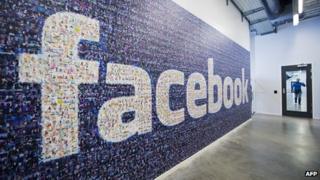 Facebook has bought an Indian tech start-up which helps developers analyse and optimise their mobile apps.
Little Eye Labs, based in Bangalore, builds mobile app analysis tools for developers and testers.
The tools give data about the behaviour of the app, including how much power, data and memory that an app is using.
Little Eye Labs is the first Indian tech start-up to be acquired by Facebook, as it looks for ways to boost its reach to mobile users.
The deal represents "a giant step from an Indian start-up ecosystem perspective", said Praveen Bhadada, from Zinnov, a consultancy specialising in tech companies based in Bangalore.
According to Mr Bhadada, "the number of technology start-ups forming every year in India has quadrupled since 2006. This acquisition will certainly provide necessary boost to the already growing ecosystem." He also said he expected to see more Silicon Valley companies seeking to acquire Indian start-ups.
When contacted by the BBC, a Facebook spokesperson said: "We are not going to comment on the terms of the deal."
Mr Bhadada has estimated the value of the deal to be under $15m (£9m).
Little Eye Labs was founded in August 2012 and currently has seven employees. The entire office will be moving to Facebook's headquarters in Menlo Park, California.
After the deal was announced, Subbu Subramanian, engineering manager at Facebook, said: "The Little Labs technology will help us to continue improving our Android codebase to make more efficient, higher-performing apps."
Facebook, the world's largest social networking site, has more than 720 million daily active users worldwide, according to its latest earnings report published in October last year.