State pension plans 'unaffordable and irresponsible'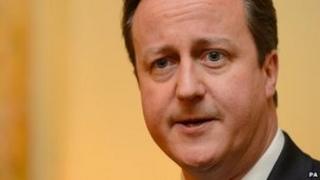 Government plans to increase spending on state pensions have been criticised as "unaffordable and irresponsible" in a report by a free market think tank.
The Institute for Economic Affairs (IEA) says the government should speed up the introduction of a later retirement age.
It also suggests a compulsory private pension scheme to replace the state pension.
In response, the government said it had already brought in automatic enrolment.
"While not compulsory, as people are free to opt out if they wish, it will mean millions more people will be saving for their retirement," a Department for Work and Pensions (DWP) spokesman told the BBC.
The DWP added that it was already reforming state pension age to ensure it reflected changes to life expectancy, and was also introducing "a simpler, flat rate state pension".
'Time bomb'
However, the IEA said its research showed that the current state pension system was incentivising early retirement.
Its report found that people retired earlier on average today than they did in the 1960s despite huge improvements in life expectancy.
As a result, it calculates state pension spending will surge by 42% as a proportion of national income between 2012 and 2062.
"Under current policies, state pension provision and other benefits paid to those who retire before state pension age represent a ticking time bomb for the public purse," the IEA said in the report.
Later retirement
The IEA's report makes a series of recommendations including increasing the state pension age to 68 by January 2023.
Under current government proposals, the state pension age will rise to 68 by the mid-2030s.
The IEA also suggests linking state pension age to life expectancy from 2023, and exempting older workers from employment protection legislation and age discrimination laws.
It says its research indicates both could dissuade employers from hiring older workers.
Earlier this week, Prime Minister David Cameron said the state pension would continue to rise by at least 2.5% a year until 2020 if the Conservatives win the next election.
The Prime Minister pledged to keep the "triple lock" system, which ensures the state pension goes up by whichever is higher - inflation, wages or 2.5%.