Train fares eat into savings made by moving out of London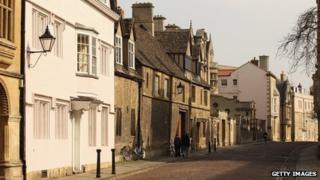 Commuters who move to cheaper accommodation outside London may not be saving as much as they think.
Research by the estate agency Haart suggests that around half of such savings are immediately eaten up by the cost of train fares, which rose by an average of 2.8% last week.
Allowing for season ticket costs, some areas can be more expensive to live in than London itself.
But other towns provide an average cost advantage of more than £8,000 a year.
The research suggested commuters moving to Oxford or Cambridge would find the cost of a season ticket more than outweighs the benefits of cheaper housing.
Thus, a commuter moving to Cambridge may save £3,730 a year on the cost of a mortgage, but will pay £4,160 for a season ticket, leaving him or her £430 out of pocket.
Someone moving to Oxford will fare even worse, ending up more than £2,000 a year worse off. Oxford has relatively high property prices.
The analysis of 14 commuter hotspots suggests that, on average, people save £10,779 a year by moving out of London, but then spend £5,160 a year on train fares.
Bargain locations
On the other hand, commuters can make considerable savings by moving to less expensive locations, such as Southend in Essex, Southampton, or Grantham in Lincolnshire.
The average price of a house in Southend is less than half that in London.
After taking into account the cost of an annual season ticket, commuters can save themselves more than £8,600 a year by living on the Essex coast.
The same is true of Southampton, although travellers will have to spend an hour and 20 minutes on the train to Waterloo.
Other locations where cheaper house prices easily outweigh the cost of a season ticket include Aylesbury, Colchester and Rugby.
By living in those towns, commuters will save themselves more than £7,000 a year.
However, someone commuting to London from Leamington Spa in Warwickshire will save much less: £2,043.
Those living in Swindon, Reading or Norwich are likely to make average savings, of between £5,000 and £6,000.
The cost of commuting itself can also be off-putting. The latest fare rises mean the price of an annual season ticket from Dover to London has gone through the £5,000 barrier for the first time.
"For a couple who both live regionally, the annual cost of travelling in to London could mount up to £10,000," said Haart chief executive Paul Smith.