Homeowners cautious over equity withdrawal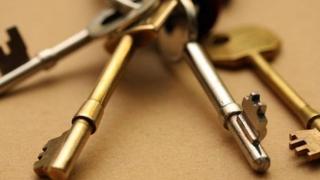 Homeowners are not yet relying on rising house prices to withdraw equity from their homes for other purchases, figures suggest.
The Bank of England said that housing equity withdrawal remained negative in the third quarter of the year.
There was a £10.4bn injection of equity into UK homes, as sales remained low compared with the housing boom years.
House prices have increased in many areas of the UK, but only very recently in some regions.
The boom years of UK housing market in the last decade saw a high rate of housing equity withdrawals.
This was mainly driven by buyers taking on more debt in order to move into a bigger property, or borrowing money against the rising value of their home to buy other items such as a new car.
This process seemingly ground to a halt when the financial crisis hit in 2008.
Although sales and prices have picked up in the last year, homeowners are still taking a safety-first approach. This may be partly the result of the potential for interest rates and mortgage rates to increase from their current historically low levels.
"People are far more cautious these days and fewer see their property as merely a cash machine that can be relentlessly drawn from with little regard to the consequences," said Ashley Brown, director of mortgage broker Moneysprite.
The injection of equity in the third quarter of the year was almost identical to the level recorded by the Bank of England during the same three months a year earlier. However, it was lower than the £12.5bn recorded in the second quarter of 2013.
The Bank believes that the regular injection of equity in recent years reflected low levels of sales and some mortgages expiring, rather than owners making an active effort to pay off their mortgages more quickly.
House price calculator
Use our calculator to see where you can afford to rent or buy