Digital rights risk inconsistency, say MPs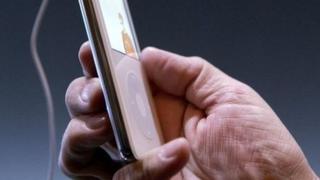 A proposed new law designed to improve consumer protection for purchasers of digital music risks being inconsistent, a committee of MPs has said.
The government has proposed a Consumer Bill of Rights, to update some laws that have been unchanged for decades.
Rights for those buying digital content are also included in the plan.
But the Business Select Committee said it would mean a refund for someone who bought a faulty CD but not a faulty download of the same music.
"This is a clear inconsistency in the draft Bill that should be sorted out," said Adrian Bailey, who chairs the committee.
"The consumer's concern is getting a refund for their faulty product, not whether it counts as tangible or intangible content under consumer legislation."
Overall, the committee said that the proposed law had the potential to "consolidate, simplify and modernise" consumer law if various "issues and inconsistencies" were resolved.
The Department for Business said it welcomed the report and would respond in due course.