Zuckerberg to sell $2bn worth of Facebook shares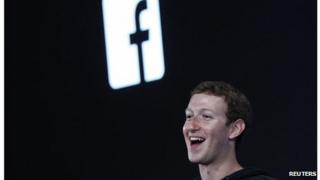 Facebook founder Mark Zuckerberg plans to sell shares in his company worth about $2.3bn.
The sale of 41.4 million shares will reduce his voting power in the company from almost 60% to 56%.
Facebook says Mr Zuckerberg will use money raised from the share sale to pay a tax bill, related to another share transaction.
Mr Zuckerberg's sale is part of a bigger offering by the company of 70 million new shares.
Facebook first sold shares on the stock exchange in May 2012, priced at $38 each.
They are now trading at about $55, a rise of almost 45%.
Investors have been encouraged by strong results.
In the third quarter of this year, Facebook reported a 60% surge in revenue, to $2.02bn (£1.26bn),
Advertising sales grew by 66% to $1.8bn, with nearly half of that coming from mobile ads.