JP Morgan bank bans instant messenger chats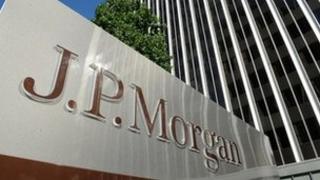 JP Morgan Chase has banned all staff in corporate and investment banking from participating in instant message groups that involve multiple banks or dealers.
This includes chats with "trading desks that are competitors or market-makers".
Instant messengers allow users to form groups and send messages to all members at the same time.
Regulators have been looking into chats between traders at various banks as part of a probe into whether they colluded to influence currency markets.
In a memo to staff, the firm also said that "all persistent social chats using internal or external JP Morgan Chase systems are prohibited".
Barclays, Citigroup and Royal Bank of Scotland have also banned the use of group instant messaging, the Financial Times reported last month.
Ongoing probe
Authorities in the US, UK and Hong Kong are investigating some of the world's biggest banks over allegations of manipulation of foreign exchange rates.
Suspicions of manipulation centre on a one-minute window of trading every day that is used to set exchange rates.
The suggestion is that traders colluded to push through high volumes of trades in the run-up to and during the window to influence rates.
There have been media reports that traders used instant messaging services to work together to fix exchange rates.
Several banks have confirmed that they are co-operating with the investigation, including Royal Bank of Scotland, JP Morgan Chase, Citigroup and Barclays.