US judge approves $5.7bn Visa and Mastercard settlement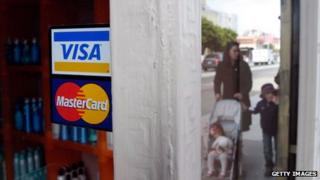 A US judge has approved a $5.7bn (£3.5bn) class action settlement against credit card firms Visa and MasterCard.
The two firms were accused of fixing the credit card fees charged to merchants each time a credit or debit card was used.
It is believed to be the largest settlement of an antitrust class action suit ever.
Some retailers objected, claiming the terms weren't satisfactory.
Merchants first sued Visa and MasterCard in 2005.
An initial settlement of $7.2bn was agreed on, but the amount was lowered after around 8000 retailers, including Amazon and Target, opted out of the agreement.
Many of those retailers have subsequently filed their own lawsuits.