Hilton Worldwide raises $2.35bn via share sale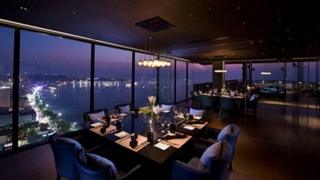 The Hilton Worldwide hotel chain has raised $2.35bn (£1.4bn) from a share sale, making it the second-largest listing in the US this year.
It sold 117.6m shares at $20 each, the upper end of the $18 - $21 range it had set, when it announced the sale.
Hilton has said it will use the money raised through its offering on the New York Stock Exchange to pay down debt.
The share sale marks Hilton's return to a public listing after being acquired by Blackstone Group in 2007.
Blackstone bought the hotel group for $26.7bn in October 2007, taking it private in one of largest buy-outs before the global financial crisis.
The share sale comes at a time when the global economy is showing signs of recovery and there has has been a pick up in the travel industry.
Hotel room rates and occupancy levels have been rising and are expected to rise further in the coming months.
That has helped Hilton generate good investor interest in its share offering. The firm sold 5 million shares more than it had initially said it would.
Hilton's hotel brands include Conrad, Waldorf Astoria, Doubletree, Embassy Suites, Homewood Suites, Home2Suites, Hilton Garden Inn, Hampton Inn, and Hilton Grand Vacations.