India firms in telecom infrastructure deal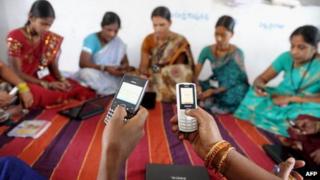 Two of India's biggest firms, Reliance Industries and Bharti Airtel, have agreed to share telecom infrastructure.
They will share optic fibres, submarine cable networks, telecom towers and internet broadband services.
Reliance is looking to launch a high-speed data service using 4G (fourth-generation) telecom technology. Bharti, India's biggest phone operator, already offers the service in some cities.
The two firms did not disclose the financial details of the deal.
However, they added that the pricing of the services will be based on prevailing market rates.
"The co-operation is aimed at avoiding duplication of infrastructure, wherever possible, and to preserve capital and the environment," the firms said in a statement.
They added that the deal may be extended to roaming services and other mutually beneficial areas relating to telecoms in the future.
Win-win?
Reliance is run by Mukesh Ambani, one of India's richest men, while Bharti is run by Sunil Bharti Mittal one of the pioneers in India's telecom sector.
The two firms are widely seen as arch rivals.
However, analysts say that given the high cost of setting up infrastructure across a country as big as India, such a deal was a step in the right direction for both the firms.
They add that Reliance will be able to tap into Bharti's existing infrastructure to launch its 4G service, called Reliance Jio, and not have to spend time and money building their own.
Meanwhile, Bharti will be able to lease out part of its assets - helping it earn rentals and reducing operational costs.
Bharti's tower arm, Bharti Infratel, has over 35,000 towers across 11 telecom circles in India. It also has a 42% stake in Indus Tower, which has more than 110,000 in 15 telecom circles.
Bharti also has a nationwide long-distance network and is part of a global submarine network covering 50 countries.