Bank of France ups quarterly growth forecast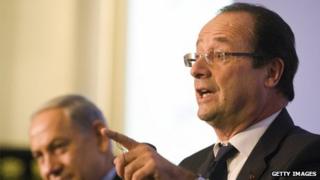 The French economy will grow by 0.5% in the final three months of the year, said the country's central bank.
Rising industrial production prompted the Bank of France to raise its quarterly growth forecast from 0.4%.
The country's official Insee statistics agency is currently predicting 0.4% growth in the final quarter.
The upgrade comes after the bank's business sentiment survey rose to a two-year high in France, which emerged from recession at the start of 2013.
France's industrial sector index was found to be up to 101 points in the survey.
This marks the first time it rose to above 100, its long-term average, since May 2011.
An increase in demand for pharmaceutical products, chemicals, cars and food was partly behind the rise, reported chief executives.
The Bank of France said it expected the demand to remain strong.
France's government predicted economic growth of at least 0.1% during 2013.
The rating agency, Standard & Poor's, cut France's credit rating to AA in November as it said high unemployment in the country was making it hard for the government to make important reforms that would boost growth.