H&M wins final approval to invest in India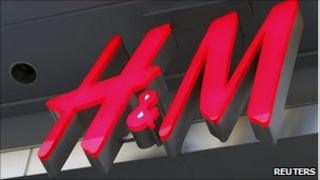 One of the world's biggest fashion retailers, Hennes & Mauritz (H&M), has been given final approval by India's government to open stores there.
The Swedish retailer plans to invest 7.2bn rupees ($115.5m; £70.2m) and open 50 stores across the country.
India has opened up its retail market to foreign investors in an attempt to spur a fresh wave of economic growth.
Western firms such as H&M have been keen to enter emerging markets such as India to boost their growth further.
In September, the Swedish fashion giant reported rising profits thanks to continued strong growth in Asia.
It posted a third quarter net profit of 4.4bn Swedish kronor ($690m; £430m) up 22% on the same quarter in 2012.
H&M's earnings were boosted by particularly strong sales in Japan and China, while its European markets also saw growth.
India is Asia's third-largest economy and H&M hopes the country's growing population will lead to increasing demand for clothes.
India is home to nearly 1.2 billion people and is seen by many foreign investors as an important growth market.
In November, UK retail giant Marks and Spencer opened its largest Indian store in Mumbai.