Corruption list puts Spain six points lower on scandals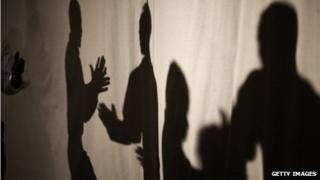 A key global survey of international perceptions of official corruption has put Spain down six points to 40th place after a series of recent scandals.
Only Syria, in the middle of a civil war, lost more points in the survey, carried out by the Berlin-based Transparency International.
The list of 177 countries put Denmark and New Zealand top with 91 out of 100.
The UK is ranked in 14th place, up from 17 last year, with a score of 76 points out of 100.
Scandals involving cash channelled to Spain's politicians and its royal family saw the country lose points.
The top and bottom places were unchanged on 2012's survey, with Denmark and New Zealand still joint first, while Somalia, North Korea and Afghanistan tied for last place.
As well as Spain, other countries that were heavily marked down were Gambia, Mali, Guinea-Bissau and Libya.
Corruption in Spain was highlighted this year when the the former treasurer of Spain's People's Party told a judge that he had channelled cash donations from construction firms into politicians' pockets, and he was found to have almost 50 million euros in a Swiss bank account.
The king's son-in-law was also charged this year with embezzling millions in public funds.
'Burden'
Transparency International measures perceptions of corruption, as measuring actual levels is impossible by its nature.
The survey, which was first conducted in 1995, draws on a variety of sources, including World Bank and World Economic Forum assessments, the African Development Bank's governance ratings, and Transparency International's own Bribe Payers Survey.
Greece remained the European Union state with the highest perceived level of corruption, although it rose up the list to 80th from 94th with a score of 40 points.
The US ranked 19th and China 80th, both unchanged from last year. Russia improved slightly to 127th place, from 133rd previously, and Japan was down one point at 18th.
Transparency International says the world's marginalised and poor remain the most vulnerable to corrupt officials.
Chris Sanders from the group said: "In practice, these numbers mean that corruption is a constant burden in daily life. This June, our global survey showed that you are twice as likely to pay a bribe if you live in a poor country."