So how much will energy bills rise?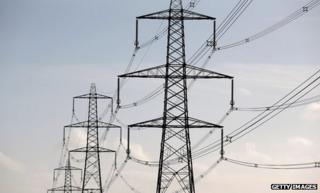 So how much is actually coming off energy bills as a result of the fiendishly complicated shuffling and reworking of various initiatives to reduce carbon emissions and reduce fuel poverty?
Well if you take the average 9% increase in dual fuel bills announced by the biggest supplier British Gas, owned by Centrica, that increase will be cut to circa 6%, and there will be a £12 rebate on top - so the 9% increase in effect becomes 5%.
Or, to put it another way, if you currently pay around £1,400 for gas and electricity on a dual fuel contract, that would have risen to £1,526 under British Gas's original planned increase - and it will now rise to £1,472.
In other words, your bill will rise around £70 instead of more than £120.
There will be a similar reduction in the planned tariff increase of SSE, NPower and Scottish Power, which had also announced price rises of between 8% and 11%.
But at EDF, which had set a much lower rise of 3.9%, it is difficult to see how there can be any cut to the planned rise. And E.On never announced a rise at all.
In the round, however, all this is welcome relief, presumably, for consumers, whose disposable income is not rising in step with the economic recovery. But energy bills are still rising faster than inflation.
How is the cut in either pounds or percentages determined for those four that pushed up their prices sharply?
Well there are two main elements.
First the £12-per-customer levy to pay for lower tariffs for those judged to be living in fuel poverty - what is known as the Warm Homes Discount - will become a public-sector liability. The cost for taxpayers of taking on that expense is around £320m a year.
Then there is a reduction in the cost for companies of the Energy Company Obligation, or ECO, equivalent to more than £30 per customer, which stems from a substantial amendment to the most expensive part of this insulation programme.
There are three ECO changes - first the target for reducing carbon emissions has been cut by 30%, second the target date for completing the work has been shifted from 2015 to 2017, and third, there has been a reorientation away from very expensive solid-wall insulation, which costs on average £10,000 per home, towards £300-per-home loft insulation and £1000-per-home cavity wall insulation.
For what it's worth, industry sources tell me that this change in priorities means more homes will be insulated at less cost - although it does mean that the hardest-to-insulate buildings will not be tackled.
In case you are interested, the parts of the ECO that are aimed at poorer households and communities will continue as before.
But what about the insistence of the Lib Dems that there should be no sacrifice of the government's so-called green credentials in the pursuit of lower gas and electricity bills?
Well, at a cost to taxpayers of around £340m over two years, the government will offer £1000 each to homebuyers who take specified steps to improve the insulation and energy efficiency of the homes they are purchasing.
Also there will be extra funding for the Department of Energy and Climate Change to improve the effectiveness of schemes to insulate private rented accommodation and public sector buildings such as schools and hospitals.
In theory, the net effect of all these different initiatives is to reduce carbon emissions by as much as the unreformed ECO.
But does all this busy reworking of levies and green schemes mean energy bills will now be flat till the election?
Probably not. Who knows whether the wholesale price of gas will fall or rise (my guess is fall, for what it's worth - which is very little).
And the transmission part of bills is still rising, because of the cost imposed by the regulator Ofgem of modernising distributions networks.
That, I am told, is the next source of retail energy price inflation that ministers would like to biff, but are struggling to do so.
UPDATE 08:49 GMT
I have learned that EDF feels that the outcome of negotiations with government on a shuffling of fuel-poverty and carbon-reduction obligations is exactly as it hoped and expected, so it will stick with its already-announced tariff increase of 3.9%.
That tariff increase is a little less than the reduced implicit tariff increases of British Gas and SSE, which are a smidgeon above 5% and 4% respectively.