What's driving up household energy prices?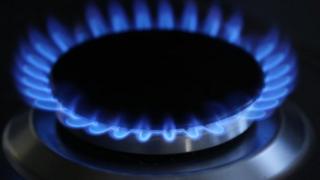 I have written before about the rapid rise in the price of energy: gas, up 21%; electricity, up 25%; road fuels, up 29%. They have accounted for the majority of the rise in the UK's consumer prices of 14% in the past four years.
The Office for National Statistics estimates that the share of household income going on "essentials" is up from 28% in 2003 to 36% now.
One cause is the cost of natural gas. Gas overtook petroleum as the largest single source of UK energy in 1996, and is used to produce much of our electricity.
Why have prices risen when the UK's recovery has been so tepid?
It may not always seem obvious, but high gas prices are a result of continuing turmoil in the Middle East.
As North Sea provision has declined, the UK has become dependent on imported gas - and that makes us dependent on world prices. Gas prices are related to oil, since they are viewed as substitutes.
It's not just the Middle East that has driven up oil prices globally. Increased demand by industrialising countries such as China and India have also pushed oil prices from less than $30 per barrel a decade ago to more than $100 now - so oil prices have more than tripled during a period of low global inflation.
Due to the historic link between gas and oil prices, gas prices tend to be indexed to oil prices in Europe.
Re-ignited debate
In 2003, imported gas accounted for just 2% of UK demand. Now, it's 45%. In the first half of the year, the UK's gas imports hit 1 trillion cubic feet, which is the highest on record.
By 2018, imports could account for the majority, an estimated 70%-80%, of the UK's gas needs. Three-quarters of the gas imported is from Europe via pipelines from Norway, Belgium, and the Netherlands.
In 2011, the Parliamentary Committee on Climate Change published its report examining what drove the 121% price increase for gas between 2004 and 2011, which equates to an increase in the average annual energy bill of £295.
The conclusion was that wholesale energy costs accounted for 66%, transmission another 20%, VAT 5% - which leaves almost 10% on policy-related costs. The share is much higher for electricity prices: around 28% of the price rise is due to policy-related costs, such as efforts to achieve greener energy aims.
So, where does that leave energy prices?
A lot depends on where global oil prices are headed, as much of the increase is due to expensive wholesale prices. It begs the question as to why the UK doesn't produce more of its own energy.
One factor is that investment has not kept up. Coal-fired power plants have closed and not been replaced by new, cleaner ones. As the US sees its wholesale gas prices fall due to shale gas, that debate is likely to be re-ignited.
Urgency
Other issues relate to regulation. For instance, whether the energy regulator Ofgem should permit margins for the Big Six energy companies of about 5%. Critics have said that it is too high relative to the returns other industries expect.
Needless to say, there isn't a straightforward solution. Subsidising energy costs is only a short-term fix.
And there is an urgency about this.
The reserve margin of generation has fallen - from about 15% recently to predictions that it may drop below 5%. Added to this, the UK has around 15 days of storage versus about 100 days for mainland European countries. This is a leftover from the days when the UK didn't have to worry about imported supplies.
Higher energy costs add to the difficulty of the UK recovering five years on from the banking crisis.
The more we spend on energy, the harder it is to see how the recovery can be robust if more than one-third of household spending is on necessities like staying warm.
UPDATE 2 December, 08:15
Npower today says that it won't raise prices until spring 2015 unless wholesale prices or network costs go up.
As I wrote above, the bulk of the cost rises in our energy bills has come from an increase in wholesale prices that are determined internationally and especially in Europe since three-quarters of UK imports of gas are from there.
The other big caveat to their price freeze is over network costs. Those so-called transmission costs had contributed a hefty 20% to our energy bills in the past decade. So, unless those go up, Npower says that it won't raise energy costs.
The other components of cost are VAT and levies, which the government is examining in order to control costs. In one sense, this is all the government can do since wholesale prices, which are largely imported, are not within its control in the short-term. It's certainly a longer-term question.
Thus, Npower says that it will look at how much its planned price rise of 10.4% will be reduced by the government's proposal to cut £50 on average from annual household bills.
The government's proposal will be funded by proceeds from tax avoidance - a strategy that is likely to engender its own debate, particularly ahead of the Autumn Statement on Thursday.
So, the upshot is that Npower is essentially indicating that it won't raise its profit margin. That's not a bad call, given the current maelstrom over household energy bills.