Salad trafficking rings and the business of food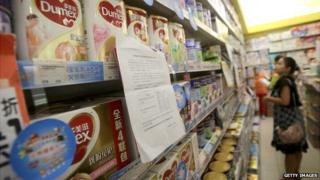 We all enjoy a good meal out so it's no wonder that food is big business. But, rising food prices are again becoming a big concern.
Internationally, the food business generates more than $4 trillion, or nearly 5%, of global gross domestic product (GDP) each year.
It's not just in the US, where consumers spend an impressive 10% of GDP on food.
In the UK, surprisingly perhaps, it is the largest part of the manufacturing sector, accounting for about 11% under the ONS classification, which lumps food together with tobacco.
And it is an industry that is growing along with the rise in the global middle class.
Meat
As more people join the middle classes, they demand more food, particularly meat. It takes time for production to catch up and match the growing and changing eating habits of this new middle class.
Because production tends to lag, rising demand generates food price inflation.
Weather and trade barriers are among the other reasons agricultural prices have risen so quickly despite weak economic growth resulting from the global financial crisis five years ago.
Indeed, the UN Food and Agricultural Organisation (FAO) estimates that food prices will continue to rise in the coming decade, even though commodity prices overall are projected to decline.
I wrote about the commodity super-cycle before.
Criminal salad
I went along to a hawker centre - a communal eating hall served by different food outlets - in Singapore, where food is known as the national obsession, to investigate how much prices have risen.
For a typical Singaporean dish, chicken rice, the prices of its key ingredients - chicken, rice and the vegetable oil to cook the food - have all about doubled since 2005.
I also caught up with a cultural commentator who explained to me just how valuable food was in Asia - so much so that it has attracted the attention of criminals who have formed salad trafficking rings who would steal lettuce to order.
That problem, at least, has been solved for now, thanks to the efforts of Hong Kong's serious crime unit.
For more on where food and other commodity prices are headed, tune into Talking Business with Linda Yueh on BBC World News and BBC News Channel. Details of where to watch are at: www.bbc.co.uk/talkingbusiness.