Npower to cut 1,400 jobs in the UK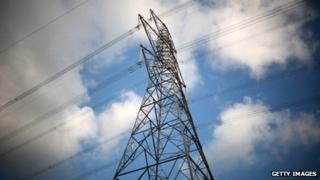 Energy giant Npower is to cut 1,400 jobs as part of a major restructuring of its UK operations.
There are to be closures at a number of the company's sites in the UK, while some back-office operations will be outsourced to India.
The BBC has learned that a further 570 jobs will be outsourced within the UK.
Npower, one of the UK's "big six" gas and electricity suppliers, currently employs 9,600 people in the UK.
Npower announced a major overhaul of its UK operations in August. It is expected that Npower will give details of the job losses on Thursday morning.
Cuts to come
In a statement, Npower said: "As we announced a couple of months ago, Npower has been undertaking a major review of sites, operations and people across the UK.
"We've been doing this to improve our customer service and keep our costs down, at a time of external pressures on customers' bills."
In response to the news, Colin Smith, the GMB union's northern region senior organiser, said: "GMB will vigorously campaign against the offshoring of jobs to India because it has absolutely nothing to do with customer service and everything to do with cost."
GMB added that Thursday's announcement will include details of site closures, but it understands that these will be Peterlee in Durham, Thornaby in North Yorkshire, and Stoke-on-Trent in Staffordshire.
Npower's parent company, German power giant RWE, announced plans earlier this month to cut 6,750 jobs across Europe and reduce costs by 1bn euros (£840m).
The company announced the cuts would be carried out between 2014 and 2016, in a bid to tackle low wholesale prices for energy and an increase in renewable capacity.
Profits fall
Also earlier this month, RWE said that Npower had seen a 3% fall in operating profits to £176m (206m euros) in the first half of 2013.
RWE pointed to new government regulations for simplified energy tariffs, as well as to energy-saving measures in domestic homes for dented profits.
Last week, Npower said it would sell some subsidiaries to Telecom Plus, which trades as Utility Warehouse, for £218m.
Telecom Plus will officially take over contracts to supply gas and electricity to 770,000 accounts as part of the deal.