Nationwide's lifeline for mutuality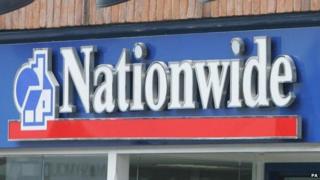 Nationwide has invented a new kind of special "share" for building societies and mutuals, called "core capital deferred shares" (CCDSs), which will allow them to raise capital without undermining the principle of mutuality.
This matters, because a perceived weakness of mutuals - as we have seen in the case of Co-op - is that when they lose money, filling the hole is very hard, because unlike conventional stock exchange-listed banks they can't issue shares.
I wrote a lot about this a few months ago.
Nationwide will only raise between £300m and £500m in this first deal. And the capital will be expensive for it: the yield (interest rate) will be over 10%, almost certainly.
But it may be an important precedent, in that it may represent a way for mutuals all over Europe to strengthen themselves.
So why don't these shares undermine the principle of mutuality?
Well because the investors buying the CCDSs only get one vote, no matter how much they invest. So if they buy £10m of CCDSs they will have the same voting power as a Nationwide member with £100 in a savings account.
And there is a maximum amount that Nationwide can pay out in dividends, to reduce the danger that Nationwide members will be disadvantaged by the building society paying out too much to its new City investors.
However it does look like proper loss-absorbing capital: if Nationwide were to perform badly (which it isn't at the moment) the dividend could be slashed to zero.
And in the event that Nationwide got into serious trouble, the investors' holding these CCDSs would be wiped out, before the savings of depositors were impaired in any way.