Small energy firms win new customers after price rises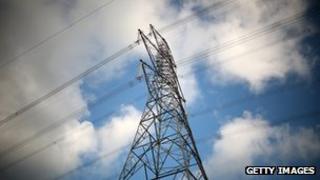 More than 150,000 people have signed up to smaller energy firms since the start of October, the BBC has learned.
Inflation-busting price rises announced by five of the "big six" electricity and gas firms have led to public anger.
As a result, many smaller firms told the BBC they had seen big increases in their customer base - one by about 500% - in the past seven weeks alone.
Overall, though, the smaller energy companies still account for only about 3% of the market.
Radio 4's You & Yours programme asked energy companies in Britain how many customers they had gained and lost since the start of October, when the first of the big six announced price rises.
First Utility, the biggest of the independent energy companies, said it had gained more than 100,000 new customers but would not say whether it had lost any.
Utility Warehouse said it had received 35,000 new energy applications and now had more than 500,000 customers.
Ebico, a not-for-profit energy company, said its customer base increased by 7,000.
Gas supplier Better Energy also told the BBC that it now had five times more customers than at the end of September, though that was still fewer than 1,500 in total. It said the vast majority of those switching to it were doing so from one of the big six.
Gains and losses
The big six energy firms declined to give any information, apart from EDF.
EDF did not provide customer numbers, but said it had gained about 350,000 gas and electricity accounts.
British Gas, Npower, SSE, EON and Scottish Power said their customer data was commercially confidential.
But it was not just the big six who cited commercial reasons for not supplying the information.
OVO Energy did not provide figures either. And Co-op Energy, which reduced its planned price increases last week, refused to comment on how many customers it lost or gained.
Going green
Green gas and electricity supplier Ecotricity said it had gained 5,000 new customers since the beginning of October.
Green Star Energy, formerly Pioneer, said it signed up 1,600 new customers and now had a total of about 2,200.
And LoCo2 said that while it had seen "increased interest", it had not made significant customer gains.
Most companies declined to say how many people had switched away from using their services, but Green Energy acknowledged that it had lost 40 customers, alongside gains "in the hundreds".
Spark Energy said it gained 11,000 new customers, but lost fewer than 1,000. And Flow lost 100 customers, but it said that was because it withdrew its only tariff in August. Flow is focusing on existing customers for now.
Two other companies, Good Energy and Daligas, declined to give any information.