Npower owner RWE to cut 6,750 jobs across Europe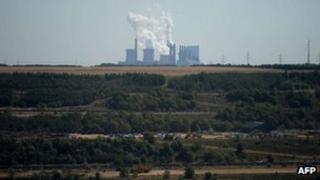 German power giant RWE will cut 6,750 jobs across Europe and reduce costs by another 1bn euros (£840m), to help deal with low wholesale prices for energy and an increase in renewable capacity.
The company announced the cuts, which will be carried out between 2014 and 2016, in a letter to its shareholders.
RWE's latest reductions, along with previously announced cuts, mean the firm is shedding 18% of its workforce.
The group said it did not have a figure for the number of cuts in the UK.
Chief executive Peter Terium said: "We will step up our efficiency measures significantly. By 2017, this will contribute an additional 1bn euros of savings."
RWE predicted its pre-tax profit for 2014 would fall from 2013, at between 7.6 and 8.1bn euros, compared to about 9bn euros this year.