Npower pledges to cut price rise if green levies fall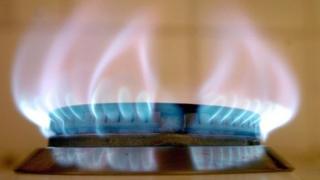 Npower says it will cut its planned rise in its average gas and electricity energy bill to 6% from 10.4% if the government reduces green levies.
Npower's move follows EDF Energy's plan to raise its average dual-fuel bill by 3.9% - less than half that of rivals.
EDF is anticipating cuts to government levies, but warns that if that does not happen then customers can expect steeper increases in energy bills.
In contrast Npower said it would only act when the green taxes were cut.
Currently around 6% of a gas bill and 11% of an electricity bill go to government schemes aimed at saving energy, reducing emissions and tackling climate change.
"If the levy comes down, the price will come down," Guy Esnouf, Npower's director of external communications told the BBC.
"Unlike EDF we don't really think it's right to talk now about government policies that haven't changed but making that assumption, and that's not something we'll do in advance, then on the same basis as EDF, our price would go up net around 6%," added Mr Esnouf.
Npower currently plans to raise its average dual-fuel bill by 10.4% from 1 December.
Green taxes
Prime Minister David Cameron has pledged to "roll back" green energy levies.
The government is currently reviewing its environmental policies to see if they can be delivered more cost-effectively.
If the government makes bigger changes to the costs of its social and environmental schemes than EDF expects, it said it would pass these savings onto customers
However, EDF warned that if the government failed to reduce green levies, the firm might have to put up its prices further.
"If changes to social and environmental programmes are less than anticipated, the company may have to review its standard variable prices again," it said in a statement.
Consumer choice
Energy Secretary Ed Davey told the BBC he welcomed the fact that one of the big six suppliers had produced a price rise closer to inflation.
"Now people will see they have [a] choice. It isn't just the smaller suppliers offering lower prices," he added.
He also warned that energy firms needed to "respond to customers' concerns" if they wanted to avoid damaging their reputation.
Mr Davey's warning came on the day energy bosses sought to defend their industry in a bid to end political criticism of their companies.
At the annual conference of industry body Energy UK, Mr Davey said that power firms should not treat the public as a "cash cow".
In response, Energy UK said the industry was "already working hard to ensure everyone can keep the lights on and stay warm this winter".
"The best way to do this is for everyone to work together, which is why this tit-for-tat Punch and Judy show of insults is so unproductive," a spokesman said.
Price rises continue
EDF, which has 3.7 million residential customers, is the latest energy provider to increase its prices.
SSE said it would increase prices by 8.2% from 15 November, British Gas's prices are due to rise by 9.2% on 23 November, Npower said its dual-fuel bills will go up by 10.4% on 1 December and Scottish Power's price rise will be 8.6% for dual-fuel energy bills from 6 December.