Employers still cautious on hiring new staff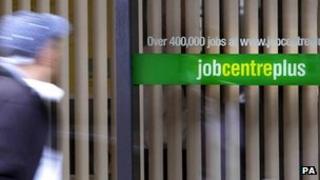 Stronger economic growth in the UK over the next few years will not be accompanied by a big rise in employment, a survey has suggested.
A survey by the Chartered Institute of Personnel and Development (CIPD), a body for human resources professionals, found most employers were planning to take on new staff in the coming weeks.
But it found less appetite for hiring over the medium term.
Companies are looking to improve productivity instead, the CIPD said.
Fewer than one in five firms are planning to significantly raise staffing levels should growth pick up.
The UK economy is widely expected to strengthen over the coming months, after registering 0.8% growth in the third quarter of the year, according to the Office for National Statistics.
But the rate of unemployment remains at 7.7%.
"Our data on medium-term recruitment intentions suggest that stronger economic growth in the next few years will not be accompanied by big rises in employment," said Gerwyn Davies, labour market advisor at the CIPD.
"Instead, many employers tell us they are focused on the need to raise productivity. The prospects of better economic conditions might therefore persuade them to invest more in the business and make more intensive use of existing staff, for example, by increasing working hours."
The survey, which included more than 1,000 employers, found that the majority of employers were planning to increase staffing levels in the fourth quarter of this year.
But just 17% were planning to increase their headcount by more than 2% over the medium term, even with a period of stable economic growth.